The electricity would be generated in Jordan via natural gas imports from Egypt. It would then be transferred to Syria and on to Lebanon. In addition, some amount of natural gas would be sent to Lebanon.
US approval for the deal was likely needed to avoid any consequences from the US Caesar Act, which imposes sanctions on any party who engages in significant business with the Assad regime in Syria.
No additional details were given about the specifics of the deal, including how much electricity and natural gas would be supplied, at what cost, and when the project might be implemented. However, a statement given by President Michel Aoun said that negotiations were ongoing in the World Bank to fund the cost of the natural gas.
Local media outlet Al-Akhbar first reported in mid-July on the existence of the deal, citing anonymous Egyptian sources. The report said that Lebanon would receive Egyptian natural gas at a 50 percent discount and that Jordan and Syria would be compensated for transporting it.
None of these claims have yet to be confirmed by official sources.
The news came just a few hours after Hezbollah leader Hassan Nasrallah announced that a ship carrying diesel would soon depart from Iran towards Lebanon. In his speech, Nasrallah addressed the US and Israel, telling them that the ship is considered "Lebanese territory".
The round-about system of supplying electricity is due to the lack of interconnectivity of Jordan and Lebanon's power grid. While Jordan and Syria, and Lebanon and Syria, have connected power grids, there is no direct hook-up between Jordan and Lebanon. As such, Jordanian electricity would have to first pass through Syria to reach Lebanon.
In addition, while Jordan has an excess capacity to generate electricity, it has a fuel deficit. The Egyptian natural gas will be used to generate surplus electricity to be sent to Lebanon.
Lebanon has been undergoing a severe fuel shortage for months, with importers unable to pay the cost of bringing in fuel. The Central Bank of Lebanon (BDL) announced on 11 August that fuel subsidies would be lifted as the bank's foreign reserves – used to fund the subsidies – could no longer be used without dipping below the mandatory ratio relative to deposits.
As a result, the fuel shortage was exacerbated and its price on the black market skyrocketed overnight. Many businesses have shut across the country as they could not afford the cost of black-market fuel necessary to get electricity to their shops
Comments 
Great Topics
Additional Topic for more details
(Jazeera)
Syria says it welcomes Lebanon's request to import energy
Syria said on Saturday that it welcomed Lebanon's request to import Egyptian gas for energy generation via its territory after Lebanese ministers made the highest-level visit to Damascus in years.
Lebanon is suffering energy shortages that have forced even essential services including hospitals to shut down or scale back operations. The crisis is the result of a wider financial meltdown that has devastated the economy since 2019.
The delegation, led by Zeina Akkar, who holds several positions in Lebanon's caretaker government including the foreign minister, aimed to pave the way for a US-backed plan to ease the power shortages in Lebanon by transmitting electricity via the Syrian grid.
"The Syrian side welcomed the request and assured it was ready to oblige it," Nasri Khoury, secretary-general of the Lebanese Syrian Higher Council, said in a brief statement after the meeting.
The plan involves using Egyptian gas to generate electricity in Jordan that will then be transmitted via Syria to Lebanon.
US sanctions on Damascus are a complicating factor in any effort to help Lebanon via Syria, but congressmen visiting Beirut this week have said Washington is looking at ways to urgently deal with those hurdles.
US Ambassador to Lebanon Dorothy Shea has also said there was a will to make the plan happen.
Syrian Foreign Minister Faisal Mekdad received the Lebanese delegation at the border on arrival on Saturday, which also included the ministers of energy and finance.
Lebanese government officials had mostly avoided Syria since the war began there in 2011 as Beirut adopted a policy of staying out of regional conflicts, even as the Shia group Hezbollah fought in support of Damascus.
US urged to allow Egypt, Jordan gas deal with Lebanon via Arab Gas Pipeline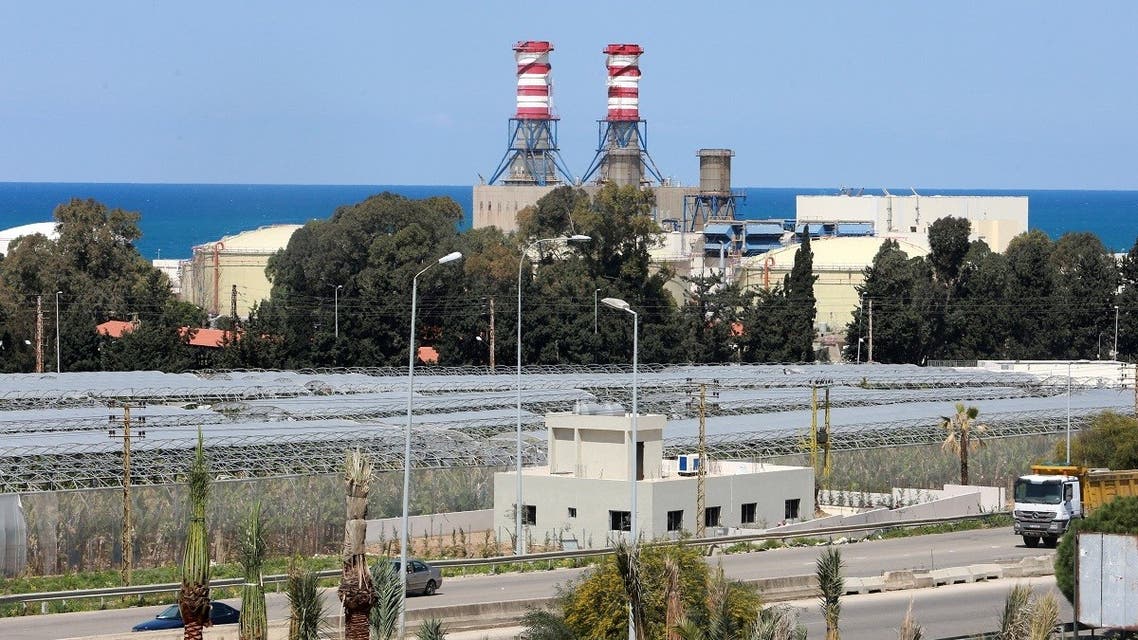 The Biden administration is being pressed to allow Lebanon to receive natural gas from Egypt, which would have to pass through Syria and potentially expose Cairo to sanctions under the Caesar Act, sources familiar with the discussions said.
A senior World Bank official told Al Arabiya English that discussions were underway with officials in Beirut and Cairo for a deal where the gas would be exported to two of Lebanon's power plants – the Zahrani plant in south Lebanon and the Deir Ammar power plant in north Lebanon.
The World Bank is willing to provide help with funding such a project under the condition that Lebanese officials agree to strict measures of transparency and the implementation of the World Bank's model.
Political bickering and sectarian calculations prevented a previous power plan from materializing, which would have seen other power plants built.
But current discussions would not require additional plants. "The two power plants we are looking at are capable of running of gas and heavy fuel oil," the World Bank official said.
The major sticking point, however, is that Egypt could face sanctions from the US under the Caesar Act, which was implemented with bipartisan support from Congress to cut off funding to the Assad regime.
The Arab Gas Pipeline travels from Egypt to Jordan, Syria and Lebanon. This means transit fees would need to be paid to the Syrian government.
Oil and gas experts have expressed concern over the condition of the pipeline inside Syrian territory due to the devastating war.
Lebanon would sign an agreement directly with Egypt, while Egypt would sign a separate agreement with Syria for the transit fees.
Two potential ways around sanctions would be a letter from the US government that the distribution via Syria would be permissible or a license from the US Treasury Department.
But the first option would allow for a lawsuit to be filed in US courts to argue that such dealing violates the Caesar Act law.
At the same time, Washington is also being asked to grant a separate license to Jordan to distribute electricity from its power grid to Lebanon, which would need to pass through Syria, sources familiar with the matter said.
Similar to the potential deal with Egypt, Lebanon would sign an agreement only with Jordan. The latter would then sign a separate contract with Damascus to allow the electricity to pass through Syria's power grid.
Egypt and Jordan are working to convince the US to allow the deals.
The State Department declined to comment on the matter. "As a general matter, we do not comment publicly on specific licenses or license applications, nor with regards to any waiver requests, if they exist," a spokesperson said in an email to Al Arabiya English.
Jordan's King Abdullah is expected to raise the issue during his meetings with US officials next week in Washington.
"The Jordanians could definitely use the money," a senior Congressional source told Al Arabiya English, without elaborating on any progress with regards to a license for Amman or Egypt.
"We are looking at different ways to help the Lebanese people at this point," the source, who spoke on condition of anonymity, added.
Hours after stepping down as Lebanon's prime minister-designate, Saad Hariri revealed that he spoke to Egypt's President Abdel Fattah al-Sisi about importing natural gas to Lebanon during a meeting in Cairo on Wednesday.
"If we use gas, we can reduce 50 to 60 percent of the cost," Hariri said in a televised interview on Thursday.
The World Bank official said the proposed deals would cut two-thirds of Lebanon's electricity deficit. "And it doesn't need much effort on the part of the Lebanese politicians," the official said.
The decrepit electricity sector costs the state between $1.5 billion and $2 billion per year.
Subsidies for fuel and electricity are estimated to make up almost a third of Lebanon's annual budget deficit.
Lebanon has one of the highest debt-to-GDP ratios in the world. Its public debt stood at $73.9 billion in 2019, according to the World Bank